No breakfast for a safer stay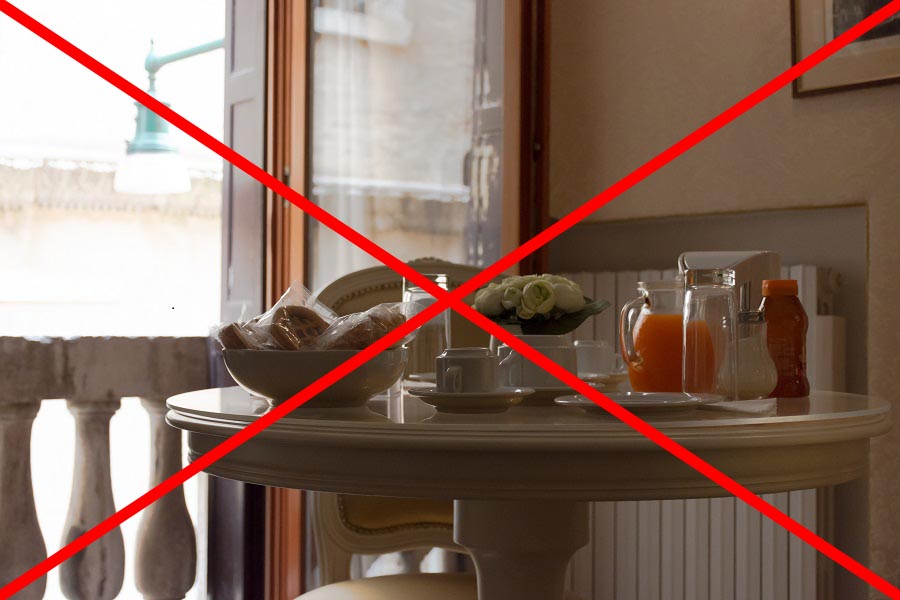 With the experience of PANDEMIA and the new safety regulations, it is not possible to maintain breakfast service as before, so we have decided to discount the price of our rooms and not serve breakfast.
The price you can find on the website is already discounted.
Today it is necessary to redesign the layout of the breakfast room and rethink the service, respecting the rules and safety of guests and staff.
Take a look at our breakfast page.
This is why we have decided, to preserve the health of all our guests, that the breakfast room spaces will not be used.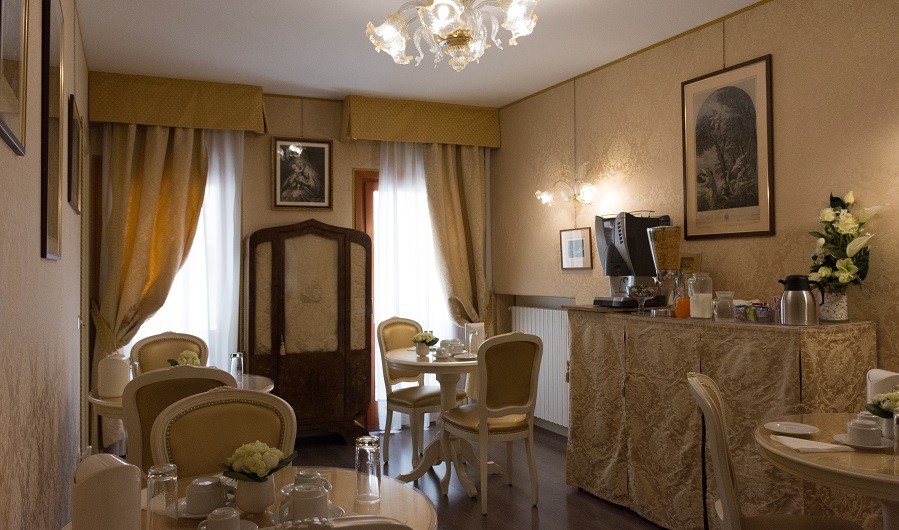 LEGISLATION
Regional law 4 november 2002, n. 33 (BUR n. 109/2002)
Art. 25 - Non-hotel accommodation.
Attachment F.
Part II - FAMILY ACCOMMODATION ACTIVITIES - BED & BREAKFAST.

Required Compulsory Services:
- a service bathroom (also the same of the rooms);
- supply and change of linen, including towels, at each change of client, and then twice a week;
- supply of electricity, hot and cold water and, if necessary, heating;
- packaged foods and beverages for breakfast, without any kind of manipulation.
The purpose of the legislation about the breakfast that B & B guests administered is closely related to hygiene measures, necessary to guarantee guests peace of mind in terms of food safety. The purpose of the legislation is to prevent homemade products are administered under conditions that the hygienic point of view, can not be checked and verified by the competent authorities.